Condition audit
Insights to optimize performance
Knowing the condition of your equipment allows you to secure production, improve safety and increase equipment lifetime. By performing a Condition Audit, our specialists can find out the state of the equipment in terms of mechanical condition, cleaning requirements or repair needs.
Consider conducting a Condition Audit when you change process conditions, when equipment is critical in your process and for older installations.
How it works
Our experts:
Collect and analyze your data, and make an onsite inspection to find out the state of your equipment.
Discuss with you possible measures to optimize performance in terms of a maintenance plan, strategic spare parts, cleaning services or upgrades.
Provide a comprehensive report with all findings and recommendations.
How can we help you?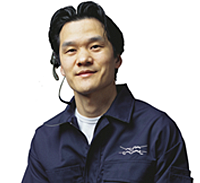 Please contact us with any queries or questions:
Call 24/7 Service +1 888 253 2226
Email canada.parts@alfalaval.com
Ten Top Tips to Keep your Plate Heat Exchanger in Tip Top Condition
1. Make sure that the operating conditions (temperatures and flow rates) comply with the design specifications.


2. At start-up, vent the heat exchanger but open and close the valves slowly to avoid pressure surges and water hammer.


3. Use upstream filters and strainers to remove particulate fouling and protect the heat exchanger.


4. On a daily basis check for any changes in temperature or pressure and check for any signs of external leaks.


5. On a regular basis keep the tightening bolts clean and well-lubricated.


6. Use Performance Audit to avoid having to open the plate heat exchanger for inspection.


7. Use Cleaning-In-Place (CIP) to avoid the need to open the heat exchanger for cleaning.


8. Always keep stand-by units clean and dry. If a heat exchanger is taken out of service, flush with fresh water and drain it completely.


9. Protect heat exchangers from water splash and rain. Avoid exposure to ultra violet rays and ozone typically generated from electrical sources.


10. Only use genuine spare parts for guaranteed performance, reliability and equipment life. Maintain a stock of essential spare parts and follow the storage instructions.
Learn more about keeping your Alfa Laval equipment in top condition.
Part of Alfa Laval Monitoring Services.