Thousand-litre aseptic filler
Rely on the automatic Alfa Laval thousand-litre aseptic filler maximize uptime. It efficiently transfers sterile food products and beverages into bag-in-box bags through to industrial drums, totes and bins, ensuring the safe transport of prepared foods to consumers or bulk ingredients to production facilities. An aseptic tote-sized and bins filler, it reduces contamination risks, product losses, and operating and maintenance costs while boosting productivity and profitability.
Optimize aseptic filling for prepared foods for consumer use through to industrial bulk food processing
Flexible manufacturing with high adaptability to changing needs, whether bag sizes, fitments or packaging design
Assures production safety and commercial sterility through adherence to the aseptic validation protocol
Higher productivity due to faster changeovers between semi-automatic and automatic operation
Fast, accurate filling of liquid foods and highly viscous food products
Global expertise and presence with local service centres worldwide to ensure maximum productivity and uptime
Ensure product integrity and safe, cost-effective filling and packaging with the Alfa Laval thousand-litre aseptic filler. Easy to use and clean, this automatic and semi-automatic inline filling machine handles 1000-litre tote-sized bags in palletizable containers.
Modular and versatile, it handles rapid and accurate filling of liquid food products and highly dense, viscous low-acid products containing particles. Optional equipment, multiple filling heads, and accessories add flexibility, making it possible to fill:
3- to 20-litre bags
220-litre bag-in-drums
Four 220-litre bag-in-drums on pallets
240- to 400-litre bag-in-carton boxes, double containers or special bag designs
1000-litre bag-in-container
How does the Alfa Lava
l
thousand
-
litre filler work?
The bag neck is manually inserted into the filling head to fill 5–1,000-litre bags. The automatic cycle of opening, filling and closing then begins. During this cycle, the temperatures of the steam jets and the filling valve are carefully monitored and controlled.
For 1,000-litre bags, the product enters the bag with the filling head in the down position. This solution uniformly distributes the product, especially a viscous product, within the bag, helping prevent any folding of the corners.
When using the automatic bag feeder (ABF) for 3–20-litre bags, the sequences such as bag loading, cap opening, filling and cap closing are fully automatic.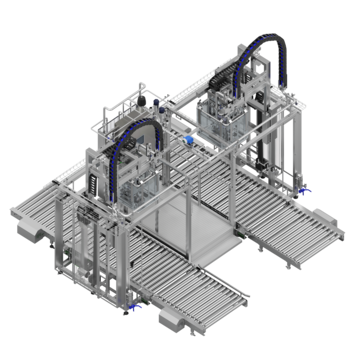 Aseptic bins filler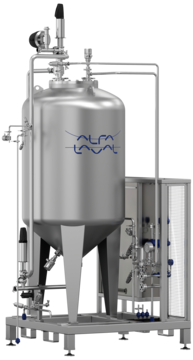 Steritank aseptic tank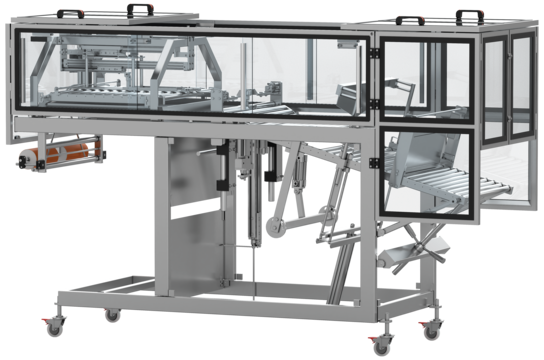 Automatic bag loader (ABF)