Solutions to meet the 2020 sulphur cap
Alfa Laval's fuel line expertise encompasses the whole chain from bunker tank to engine. As fuel sulphur regulations change operations on board, updated technologies and smart recommendations are helping customers meet the new challenges.
DATE
2023-11-27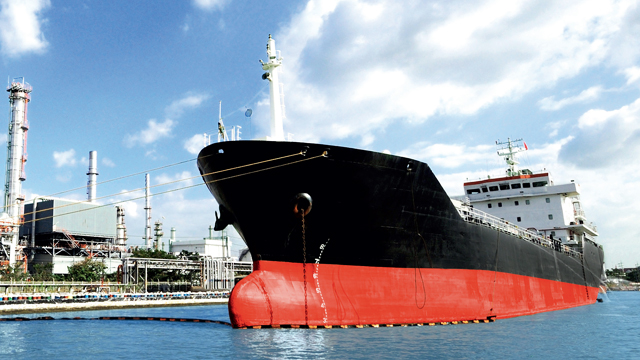 The 2020 global sulphur cap will make fuel choices and fuel handling more complicated. Many fleets will move from existing single-fuel systems to multi-fuel operations, which can result in problems – from clogged fuel systems to engine stoppage – if not managed properly.
Meeting the challenges will affect the fuel line as a whole. Separators will require new levels of capacity and efficiency, while fuel conditioning systems will need embedded automation to ensure safe changeover. More synergy will be needed between fuel line equipment and the engine, and even the fuel lines for oil-fired boilers may need to be updated.
Alfa Laval is making a difference in all these areas, from providing separators with Certified Flow Rate (CFR) to synchronizing oil feed and engine load with Alfa Laval FlowSync. The new Alfa Laval Fuel Conditioning Module (FCM) 1.5 Oil automatically handles up to four fuels and keeps them safely segregated. And for Alfa Laval Aalborg boilers, there are both multi-fuel burners and optimized fuel supply recommendations. Through all of these efforts and more, Alfa Laval is securing greater protection and energy efficiency – even as fuel operations change in the face of 2020.
Learn more about preparing your boilers for the 2020 sulphur cap: