Cleaning-in-Place pays for itself
When fouling occurs, an Alfa Laval CIP system enables quick and easy in-line cleaning of heat exchangers and high-speed separators without dismantling your equipment. In addition, Alfa Laval can engineer a custom heat exchanger CIP solution to meet your specific requirements, such as a very large heat exchanger installation or hazardous areas that require explosion-proof equipment.
Reduced operating costs
By eliminating the repeated and unnecessary opening of your equipment, you drastically reduce both spare parts consumption and the number of man-hours required for cleaning your heat exchangers.
Quick, effective plate heat cleaning solutions
Alfa Laval Cleaning-in-Place systems connect directly to your heat exchanger or separator connections and circulate a mixture of heated non-toxic cleaning agents that effectively remove scale, product deposits and bio-fouling. This leaves process surfaces clean and restores the performance of your heat exchangers.
Modular CIP systems
Choose from a broad range of Alfa Laval Cleaning-in-Place modules and systems manufactured in stainless steel or polyethylene for the very smallest modules.
Individually designed CIP systems – Suitable for very large heat exchangers that require individually engineering CIP solutions.
Extending your equipment's lifetime
Keeping heat exchangers clean can be of vital importance to operational process efficiency. With our automatic heat exchanger cleaning solution, process surfaces are restored to optimal condition, which lowers the maintenance costs and extends your equipment's lifetime. And by saving energy, you can lower your operating costs as well.
How heat exchanger cleaning system works
Our experts:
Recommend cleaning solutions depending on the heat exchanger and the application

Provide heat exchanger cleaning equipment and solutions for Alfa Laval and non-Alfa Laval equipment

Conduct cleaning services on board or on site
Chemical Cleaning In Place brings Heat Exchanger performance back up with minimum downtime and environmental risk.
Watch a short video about Alfa Laval's chemical cleaning in place for heat exchangers.
How We Chemical Clean Your Heat Exchangers
Our expert steps are:
If possible, a sample fouling/scaling is collected and analyzed to formulate the right chemical or solvent to use

A Cleaning-in-Place equipment is used to circulate the chemical cleaning solution through the heat exchanger.

If a heat exchanger does not have a Cleaning-in-Place connection, our technicians are able to isolate the unit and install flanges with a port to circulate the cleaning chemicals.

The CIP cleaning solution used is custom mixed according to the fouling type. It is non polluting, environmentally friendly and not hazardous to the health of plant personnel.

The flow rate is adjusted to accomplish a scrubbing effect while the chemical/solvent is circulated.

After cleaning, the heat exchanger is rinsed with clean water and the chemicals are neutralized and disposed of with care to avoid any environmental impact.
How can we help you?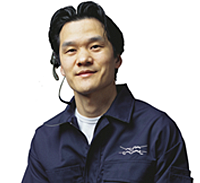 Please contact us with any queries or questions:
Call 24/7 Service +1 888 253 2226
Email canada.parts@alfalaval.com