The Alfa Laval SX UltraPure Rotary Lobe Pump is designed with optimized pump head geometry and multi-lobe rotors to ensure low-shear operation with minimum pulsation. This makes the SX UltraPure the best choice for maintaining the integrity of delicate products in high-purity applications. The pump is designed according to the most stringent hygienic design standards and with verified, effective Cleaning-in-Place (CIP) and Sterilization-in-Place (SIP).
Premium rotary lobe pump designed for gentle transportation of process fluids in hygienic and high purity applications
Low pulsation and very gentle pumping, making the pump ideal for sensitive products.
Minimized shearing to protect end-product quality.
Low maintenance, increased process uptime.
Low contamination risk due to full material traceability and USP Class VI elastomers that reduce the risk of process contamination from extractables.
Smooth qualification, validation and process control: material traceability, and pump supplied with the Alfa Laval Q-doc package in line with Good Do
The SX UltraPure Rotary Lobe Pump is designed for gentle transportation of process fluids in high-purity applications across the biotechnology, pharmaceutical, and home and personal care industries.
The SX UltraPure is available with 14 different pump head displacements based on seven different gearbox modules to handle flow rates up to 115 m3 /h and differential pressures up to 15 bar.
Discover Alfa Laval UltraPure
Introducing the SX UltraPure, designed specifically for transporting sensitive liquids efficiently and effectively.
Sensitivity - the best choice for transporting
With the Alfa Laval SX UltraPures multi-lobe rotor geometry it offers low pulsation and gentle pumping. This makes it the best choice for transferring sensitive products such as blood, plasmas and live cultures that require gentle handling to minimize shearing and prevent product damage. This EHEDG-approved pump is designed for both Cleaning in Place and Sterilization in Place.
Performance - protecting end-product quality
Low pulsation, low shear and low noise characteristics, while ensuring efficient fluid transfer, are trademarks for the Alfa Laval SX UltraPure pump providing process repeatability and increasing product quality and yield. This high level of performance has been achieved through a detailed understanding of flows and the exact geometry of the rotors and rotor case. For this Alfa Laval employs Computational Fluid Dynamics (CFD).
Enhanced consumer safety
Alfa Laval SX UltraPure rotary lobe pumps are designed with features that maximize performance and minimize the risk of contamination. These include a low-profile rotor nut, hygienic front-loading mechanical seals, defined compression front cover sealing, USP Class VI elastomers, fully drainable pump head with 3° fall angle, enhanced surface finishes and paint free stainless steel gearbox. In addition the wetted components have full 3.1 traceability and manufacturing transparency with Q-Doc documentation package based on GDP (Good Documentation Practice) ensuring consumer safety.
Cleanability hand-in-hand with prove reliability
Designed for maximum cleanability and ease of access, the Alfa Laval SX UltraPure pump is a robust, reliable, low maintenance solution. Alfa Laval manufactures all pump parts, including the rotor case and high-precision rotors. This facilitates maintenance and guarantees full interchangeability of spare rotor parts.
For reliable operation and lower maintenance the robust stainless steel gearbox construction comes with heavy-duty shafts, torque locking assemblies and taper roller bearings throughout. The gearbox's universal design provides the flexibility of mounting the pumps with inlet and outlet ports in vertical or horizontal position.
Global coverage with local presence
Available in 14 different models, Alfa Laval SX UltraPure rotary lobe pumps are capable of handling of a wide variety of viscosity and temperature requirements, flow rates up to 115 m3/h, pressures up to 15 bar and temperatures up to 150°C. A wide range of seals are available to ensure that the right seal is selected for the specific application. Standardised for easy specification, available globally and supported locally, ensuring repeatability of process and increased uptime.
Certification, specification and standards
All Alfa Laval SX UltraPure rotary lobe pumps are supplied with the Q-Doc documentation package to assist in qualification, validation and change control. They comply with EHEDG, 3.1 and FDA hygienic standards and have ATEX approval for use in explosive environments. For more information, please consult the documentation provided.
Product benefits
Sensitivity
Performance
Consumer safety
Cleanability
Reliability
Need to find documentation for your Alfa Laval UltraPure pump?
All Alfa Laval UltraPure pumps are supplied with Alfa Laval Q-doc, our documentation package providing full traceability of all product contact parts such as steel, gaskets, etc.  Alfa Laval Q-doc secures a perfect match every time and prevents potential oversights that could necessitate revalidation.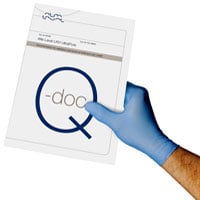 Product catalogue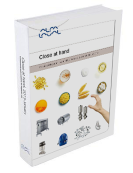 Latest 'Close at hand' online version
SX UltraPure construction
Alfa Laval rotary lobe pumps are conventional positive displacement pumps with rotor case, rotor case cover, rotors, rotor nuts, shafts, gearbox, shaft seals and elastomers. The pumps operate with no internal contacting parts in the pump head.
The SX UltraPure can be supplied either as a bare shaft pump or mounted on a base plate complete with coupling, guard, gear motor and shroud for easy plug-and-play installation.
The standard materials of construction are 316L stainless steel for all wetted parts and a paint free steel gearbox. Other materials are available on request. In addition, Alfa Laval manufactures all pump parts, including the rotor case and high-precision rotors. This facilitates maintenance and guarantees full interchangeability of spare rotor parts.
Operating principle
A gear train in the pump gearbox drives the rotors and provides accurate synchronization, or timing, of the rotors. The contra-rotating propulsion system has two rotors spinning in opposite directions within the pump head. Fluid is carried through the pump in the cavities formed between the dwell of the rotor and the interior of the rotor case.
Cloud based condition monitoring for hygienic pumps
The Alfa Laval CM Connect monitors the operating condition of rotating equipment, such as pumps.
Ten top tips: Rotary lobe pumps
Animations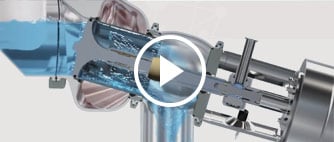 Visit the animations site and take a look inside a product to see and understand how it works.
CAD portal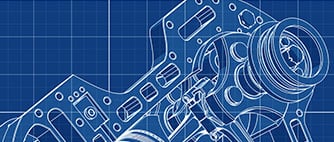 Download the product models in Neutral or Native CAD file formats. It is also possible to download 3D PDF files.
near Newsletter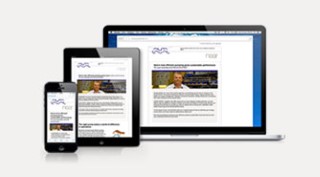 To keep you updated on important sustainability issues and opportunities in your industry and processes.