Beer Dealcoholization Webinar – 21 Nov 2019
Non-alcoholic or low alcohol beer products have been present in different forms in the last 30 years. However, it is not until recent years that quality 0.0 beers, those made by stripping alcohol from dedicated final beer recipes to less than 0.05% ABV, have been successful. There are clear signs that beer dealcoholization will play an important role in upcoming beverage market trends. How can you tap into this exciting and profitable market?
Beer Dealcoholization 
Our expert Juan Jurado will share with you key aspects to consider when producing quality non-alcohol beer that meets market demand:
What are the latest market trends and demand drivers for 0.0 beer products?
How to achieve successful taste from some unique dealcoholization technology?
Why should you consider your provider's brewery know-how, technical support and extended process solutions when making dealcoholized beer?
Meet our Experts
Talk to Canadian Experts
+1 888 253 2226

Alfa Laval's Canadian Expert in
Brewery Technology/Equipment, is Martin Ivanov, P.Eng. Ext. 343
Email Martin a question at Martin.Ivanov@alfalaval.com
About our speaker: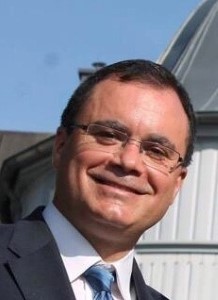 Juan Jurado has traversed different exciting roles and countries in the last 25 years with Alfa Laval. Today, he is the Global Technology Manager for Alfa Laval Brewery Systems HQ based in Copenhagen. On paper, he has a M Eng Food/Agronomical Engineering and International MBA by ESCP Europe, but nothing beats his actual on-field experience as a Skilled Engineer in Brewery Modules and Separation solutions with more than 400 brewery projects under his belt.
Back when no one has heard of dealcoholization technologies, he has already immersed himself in different types since 1997. Eight years of active cooperation with VLB Berlin Institut continue to inspire him in sharing elusive knowledge with industry fellows.
You might also be interested in ...