In the circular economy, recycling is the final phase of a product's lifecycle, when the product can no longer be reused, serviced or repaired. Recycling enables us to take advantage of the components and natural resources within the product, returning them to production. However, today only a fraction of materials are recycled, with the majority sent to incineration or a landfill. Fortunately, emerging processes are creating new possibilities for the commercialization of recycling of plastics, textiles, batteries, municipal solid waste (MSW) and more.
Alfa Laval is here to help, with efficient separation and water management solutions for purification and concentration steps in your recycling process. These robust and proven technologies help reduce water consumption and the amount of non-recyclable waste. For cooling duties in processes such as pyrolysis and gasification, we also offer a wide range of heat transfer solutions. Keep reading to learn how we can support you to turn today's waste into tomorrow's value.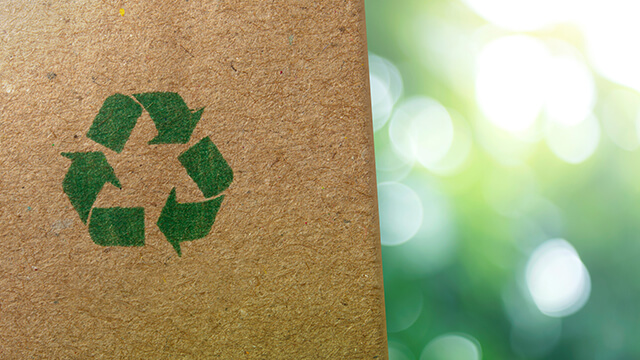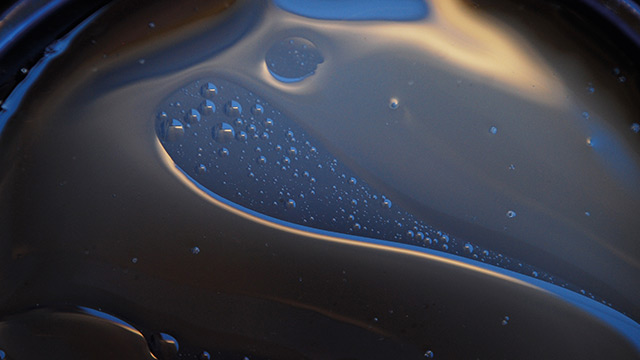 Pyrolysis
Pyrolysis is a thermal process in which materials decompose at an elevated temperature in an inert, oxygen-free atmosphere. Virtually any source of biomass or waste can be used for pyrolysis, making this an increasingly interesting solution for the renewable and recycling market. It can be used to make oil from, for example, wood and sawmill waste, used waste tyres or mixed plastics recycling. Depending on the raw material, other gaseous and solid products can also be generated to provide additional value.
Oil obtained from pyrolysis requires removal of moisture and suspended particles before being converted into value-added products in downstream processes. Alfa Laval's proven high-speed separation technology efficiently cleans pyrolysis oil in one single operation, simultaneously removing both water and particles. We also offer an extensive portfolio of plate heat exchanges for related cooling duties of the pyrolysis process.
Chemical Depolymerization
Converting polymers back to their monomers enables the re-creation of all new virgin polymers –without affecting the durability of the product. Compared to pyrolysis and other heterogeneous recycling methods, current depolymerization methods require a homogenous raw material. Alfa Laval offers thermal and separation equipment for thermal depolymerization processes, as well for the re-polymerization of the products.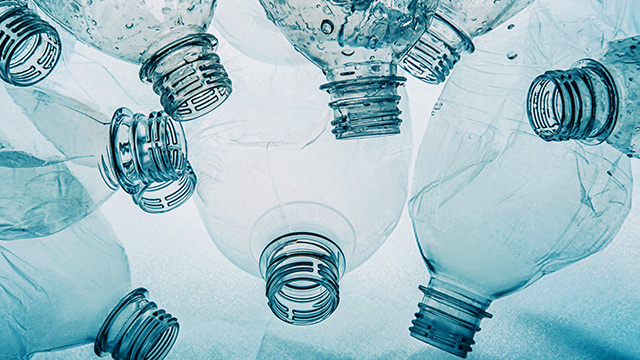 Textile recycling
The textile industry is the second most polluting industry worldwide, turning huge amounts of freshwater into wastewater during production. Textile-to-textile recycling is one important piece to the puzzle for bringing circularity to the industry. Alfa Laval's Zero Liquid Discharge (ZLD) solutions enable water reuse in recycling textiles to reduce freshwater consumption for a minimized environmental footprint.
Waste as a valuable raw material
What is often considered as waste today can become a valuable raw material in the future. For example, can ash from incineration plants contain high levels of salt that can be extracted and purified.
Sludge can be used as a raw material for concrete. Valuable metals that were previously too difficult to recover can be concentrated from diluted streams. Wastewater can be turned into fertilizer products. And these are just a few of the endless opportunities to use our resources more efficiently.
With unique, advanced solutions for heat transfer and separation, Alfa Laval can enable more efficient performance for virtually any type of recycling plant or operation. We work with you to boost the production of your plant, taking care of valuable waste and completing the circle.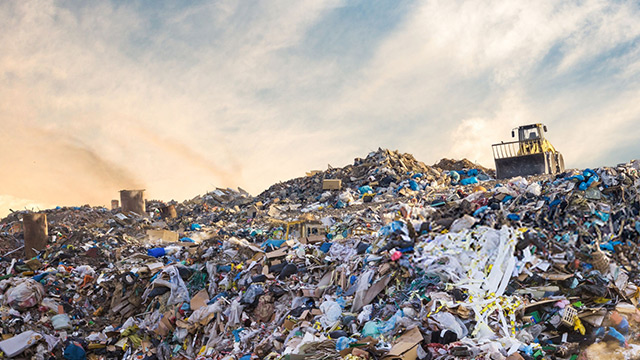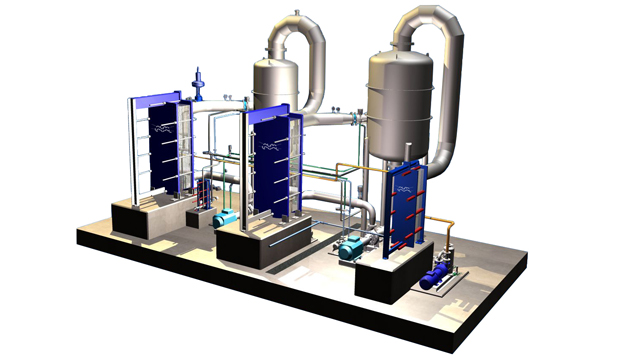 Alfa Laval Zero Liquid Discharge (ZLD)
Alfa Laval ZLD systems are robust, compact solutions designed for the absolute minimization of liquid discharge in a wide range of industrial waste applications. ZLD systems optimize the efficiency of your water consumption via a combination of thermal solutions and separation technology, with the AlfaFlash evaporator at the core of the set up.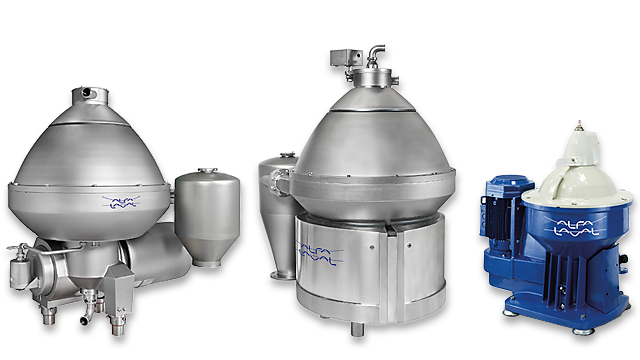 Alfa Laval high speed separators
For centrifugal separation, Alfa Laval offers ideal options for any type of recycling. Matching the right equipment to the specifics of your process and feedstock is absolutely critical to the success of your production. We can support you with separation technology, expert guidance and service offering to ensure you get the ideal solution for long-term, reliable performance according to your particular demands.
Alfa Laval OLMI process gas boiler
An Alfa Laval process gas boiler is a very reliable solution for heat recovery duties in cooling syngas. For critical applications such as syngas production from waste plastics, an Alfa Laval OLMI process gas boiler is the ideal solution for operational peace of mind. You can count on fast ROI with a reliable tool for reducing the environmental impact of plastic waste.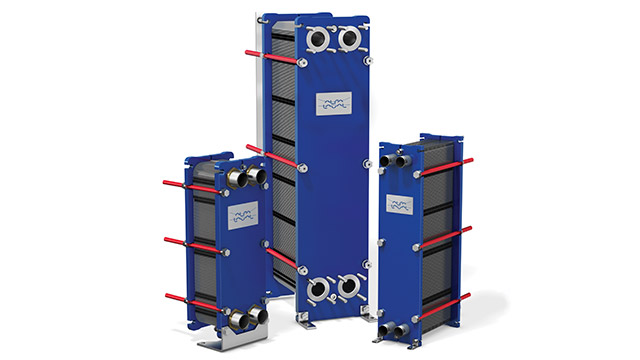 Alfa Laval gasketed plate-and-frame heat exchangers
Energy efficiency is paramount to making recycling processes financially viable. Our gasketed plate-and-frame heat exchangers provide best-in-class performance and reliability in these applications. The Alfa Laval industrial line is suitable for a huge scope of duties from heating, cooling and heat recovery to condensation and evaporation.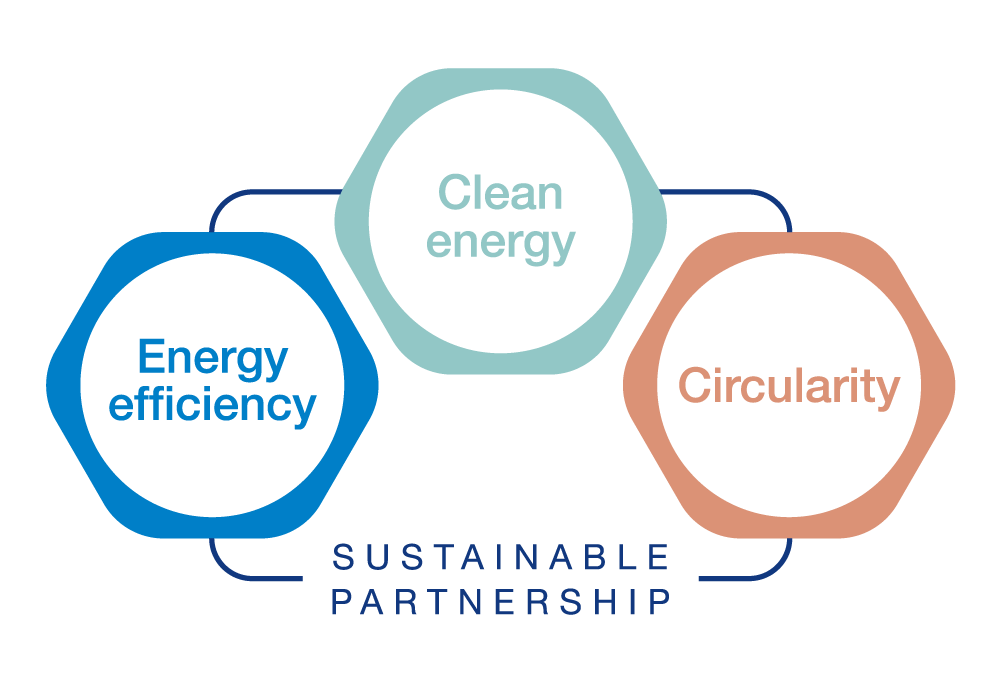 Contact us to learn more
Contact us today for more information about our sustainable solutions